Spellman To Participate in Virtual European Congress of Radiology (ECR) 2021 in March
3월 02, 2021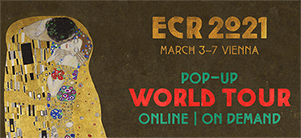 Spellman High Voltage Electronics Corporation (Hauppauge, NY) will participate in the upcoming Virtual European Congress of Radiology (ECR) from March 3-10.
The ECR is one of the largest medical meetings in Europe and the second-largest radiological meeting in the world. Online attendees can expect one of the biggest online programs in radiology, featuring state-of-the-art science, education and research presented by medical imaging professionals from across the world. The exhibits will be presented as they were at ECR 2020 with each exhibitor having a virtual booth showcasing products through which attendees can contact them directly. For more information on ECR 2021, click https://www.myesr.org.
Spellman's virtual booth will present Spellman's CT, Mammography and Bone Densitometry X-Ray generators and Monoblock® X-Ray sources, as well as the EDITOR HFe high frequency generator series for Radiography, Fluoroscopy and Digital Radiography. Highlights include: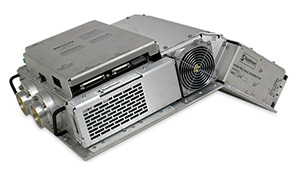 CT Generators for All Requirements
Spellman's long history of innovation in design and manufacturing of CT generators has resulted in the current state-of-the-art CT generator platforms that feature industry leading performance in rise time, arc management and unmatched reliability. Solutions are available for all platforms from 8 slice to 256 slice, at all power levels, and with high rotational levels to 300rpm. All are customizable to the customer's needs. Present your project, Spellman will create the right solution. For more information: https://www.spellmanhv.com/en/high-voltage-power-supplies/Industries/Applications/Computed-Tomography-CT
X-Ray Generators for Radiography and Fluoroscopy
Another focus will be Spellman's powerful and reliable X-Ray generators. From the high-performance Z Series to the powerful HFe series, Spellman has an imaging solution to meet the customer's unique imaging requirements. Spellman's fluoroscopic and radiographic series of products boast feature-rich, modular designs that place emphasis on serviceability and support and range from value to premium. The R&F HFe Series are available from 40kW to 80 kW, in a variety of cabinet designs to best suit the customer's X-Ray room configuration. The compact and reliable Z Series radiographic generators, spanning from 32 kW to 80 kW, feature the medical industry's highest output frequency at 450kHz and world class performance specifications. Typical applications include remote R&F, classical R&F, general radiography, digital radiography, tomography, urology, vascular/ interventional imaging, image guided radiation therapy, radiation oncology and veterinary. For more information click here.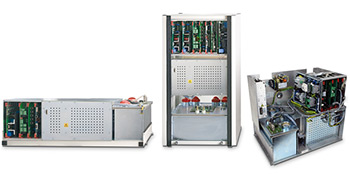 Please visit Spellman High Voltage Electronics at the Virtual ECR 2021.
About Spellman
Spellman High Voltage Electronics is the world's leading provider of custom designed and standard AC-DC and DC-DC high voltage power converters and Monoblock® X-Ray sources for medical, industrial, semiconductor, security, analytical, laboratory, and under-sea cable power-feed applications. With design, manufacturing and service facilities in the US, UK, Mexico, China and Japan, and direct sales offices throughout Europe, Asia and North America, Spellman is committed to supporting advanced system providers and their customers throughout the world.
Information on Spellman and their wide range of high voltage products is available by visiting their website: www.spellmanhv.com .