Spellman Expands its Footprint in Bochum, Germany
New Bochum Offices Provide Customer Training Facilities, and Better Layout of Manufacturing Area
4월 12, 2021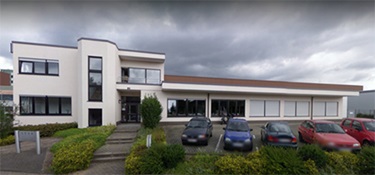 Bochum, Germany – Spellman High Voltage Electronics Corporation, the world's largest independent manufacturer of custom high voltage power conversion products and X-ray sources, announces that it is expanding to a larger space, adding 200 sm (or 2150 sf), to the administrative area. This space will provide better layout for new projects and product development, as well as larger conference rooms, a state-of-the-art customer training facility and the ability to re-layout the manufacturing space.
K&S Röntgenwerk Bochum was acquired in 2012, as an engineering and manufacturing facility that designed and produced the K&S brand of medical diagnostic X-Ray generators.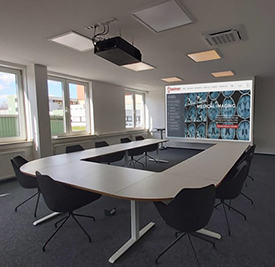 Now known as Spellman GmbH, the facility produces the HFe product line, consisting of 40, 50, 65 and 80kW high frequency generators capable of routine radiographic and fluoroscopic applications as well as digital radiography.
"Spellman is about the future", said Dr. Loren Skeist, President and CEO. "By investing now to develop our people, plants, processes and technology, we ensure that we can support our customers' needs today and will be ready to help them succeed for years to come. Our goal is long-term, responsible and sustainable growth, and the Bochum expansion is part of that plan."
About Spellman High Voltage Electronics Corporation:
Spellman High Voltage Electronics is the world's leading independent manufacturer of high voltage power supplies, DC-DC converters and power systems for medical and industrial applications, semiconductor manufacturing, scientific instrumentation, telecommunications, X-Ray and automatic test equipment. We specialize in providing custom designs to suit unique requirements. Spellman is headquartered in the U.S. and has facilities in Mexico, Europe, Japan and China that provide design, manufacturing and service to our customers throughout the world. Information on Spellman and our many products is available by visiting our website: www.spellmanhv.com.