Spellman to Exhibit at the 2018 Radiological Society of North America Meeting in Chicago
11월 07, 2018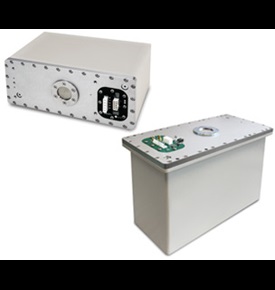 Hauppauge New York – Spellman High Voltage Electronics Corporation, the world's largest independent manufacturer of custom high voltage power conversion and X-Ray products, announces that it will exhibit at the 2018 Radiological Society of North America, from November 25-30, at McCormick Place in Chicago, Illinois. Spellman's booth is located in the North Hall B, Booth 6544.
This year, Spellman's will be showcasing their extensive line of X-Ray and power conversion products for Computed Tomography, Image Guided Radiation Therapy, Radiography, Fluoroscopy, Mammography, Urology, and Bone Densitometry, among others. Spellman's solutions include complete X-Ray imaging subsystems, standalone X-Ray generators, Monoblock® X-Ray sources, power supplies for accelerators and pulse power applications, precision X-Ray detector power supplies, as well as power supplies for Photomultipler Tubes (PMTs) and Image Intensifiers (II's). Representatives will be on-hand at our expanded booth to answer questions, discuss custom requirements and demonstrate select equipment.

This upcoming exhibition will mark the 104th anniversary of RSNA; Over 650 exhibitors are expected to attend and over 430 educational courses will be held. For more information on the annual conference, go to: https://meeting.rsna.org/.
Spellman High Voltage Electronics is the world's leading provider of high performance, custom and standard DC high voltage power converters and Monoblock® X-Ray sources for medical, industrial, semiconductor, security, analytical, laboratory and under-sea cable power-feed applications. As a global supplier with strategically located design and manufacturing facilities in North America, Europe and Asia, Spellman is committed to providing best-in-class support to OEM customers and end-users throughout the world.