Spellman's Update on Brexit Strategy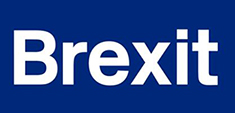 15 July 2020 BREXIT UPDATE

We are in the final months of the 'transition period', which ends on 31 December 2020. During this period, the UK is - for all intents and purposes - a non-voting member of the EU. The UK continues to participate in and be bound by EU rules (including any new rules), the single market, customs union, free movement of people and EU programs.
The UK government stood by its decision not to apply for an extension to the Brexit negotiations, which it had to do by 1 July. As such, the UK now has just five months to agree and ratify a trade deal with the EU or leave without one. If no agreement is made, the UK will trade with the EU on World Trade Organisation (WTO) terms.
The UK has set an informal deadline to agree a deal for the end of September, while the EU has said a deal must be agreed by at least November to enable enough time for ratification. The EU council meeting scheduled for the 15 October is likely to be a key barometer as to whether a deal can be reached.
There are still hopes of an EU-UK Free Trade agreement; the aim of such a trade agreement will be to agree zero tariffs and no quotas on UK-EU trade and measures that facilitate trade in services (e.g. mutual recognition of qualifications).
The European market is a very important part of the Spellman High Voltage business and as such our teams are assessing the business risks and providing recommendations on investment strategies in order to mitigate potential impacts. Our focus has been on resources, supply chain, inventory and warehouse capacity and we will leverage our global footprint to ensure a seamless transition no matter the future relationship between the UK and EU.
Spellman has achieved the AEO Full Certification (GB AEO F/00393/18) and has ensured it has a UK EORI Number.
Depending upon the outcome of the negotiations in the transition period, all EU customers and suppliers importing and exporting to/from Spellman UK will need to have an EU EORI Number (https://www.gov.uk/eori). Having this in place before the end of the transition period will ensure we can keep delivering and receiving products quickly and consistently.
It is very important that we understand our customers' and suppliers' challenges and concerns as well as their own readiness plans. Our intention is to provide ongoing communication concerning Brexit and any updates as soon as we become aware of them.