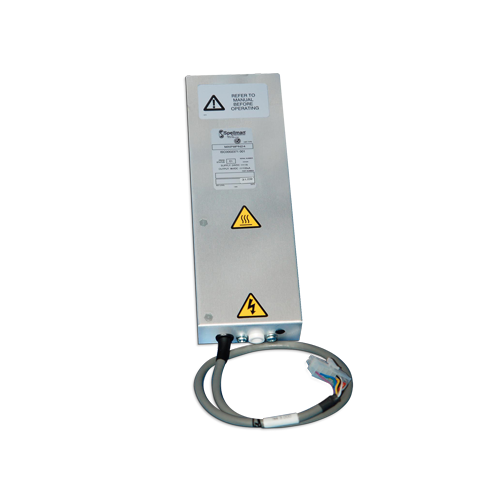 MX8Plus
±8kV 25mS Polarity Reversing Speed
Precision Analog V/I Control and Monitors
High Stability, Low Ripple and Noise
RoHS Compliant
*Note: All specifications are subject to change without notice. Please consult the English PDF version of this datasheet for the most up-to-date revision.


고성능 고전압 전원 공급 장치
Spellman's RoHS compliant MX8 Plus is a well-regulated high performance fast reversible supply featuring a 25ms "hot switchable" polarity reversing capability. The MX8 Plus's low ripple specification is typical of the topologies that make Spellman High Voltage your ideal choice for mass spectrometry applications; especially security detection systems, dynodes, sample ionisation as well as capillary electrophoresis and electrostatic printing applications. The MX8 has been designed especially for EI and APCI applications. The MX8 Plus can be easily tailored to an OEM's requirement, such as improved ripple performance, or different voltage and/or current capabilities.
Typical applications:
Mass Spectrometry
Capillary Electrophoresis
Electrostatic Printing

(Ref. 128067-001 REV. G)

Input Voltage:
+24Vdc, ±10%
Input Current:
<0.5A nominal continuous
<1.2A peak during reversing
Output Voltage:
0V to ±8kV (see note 1)
Output Current:
100µA
Output Polarity:
Bipolar
Voltage Regulation:
Line: <±0.1%% for ±10% input voltage change

Load: <0.1% for 0 to full load
Current Regulation:
Line: ±0.1% for +1V input voltage change for any load condition
Load: ±0.1% for full load to short circuit
Ripple:
<0.1% p-p @ 100μA
Temperature Coefficient:
≤ 100ppm per degree C
Environmental:
Temperature Range:
Operating: 5°C to 45°C
Storage: -35°C to 85°C
Humidity:
10% to 85%, non-condensing
Stability:
0.05% per hour after 1 hour warm up
Polarity Reversal Time:
<25ms from command to 90% into 100pF load capacitance(see note 2)
Protection:
Arc and short circuit protected
Output Voltage Limit:
Output voltage must not exceed ±8kV ±250V under any input or output conditions
Dimensions:
1.48. H X 3.23. W X 9.45. D (37.6mm X 82mm X 240mm)
Weight:
Approximately 3.3 pounds (1.5kg)
Input Connector:
14 way Molex housing p/n 39-01-2140 or similar with female terminals. Cable length 508mm
Output Connector:
Alden F303D24, mating connector not provided
Regulatory Approvals:
Compliant to EEC EMC Directive. Compliant to EEC Low Voltage Directive. UL/CUL recognized file E227588. RoHS compliant.
Note 1: Linearity not guaranteed below 200V. Maximum offset ±20V when programmed to zero or disabled using remote enable.
Note 2: Unit incorporates circuitry to minimize the effects of low programmed current on reversing time. Polarity reversal time applies when current is programmed to 3µA or above.
MX8 PLUS14 PIN SOCKET
| Pin | Signal |
| --- | --- |
| 1 | +24Vdc Input |
| 2 | Chassis and 24Vdc Ground |
| 3 | Enable/Inhibit Input |
| 4 | 8kV Voltage Monitor output |
| 5 | Voltage Control Input |
| 6 | Current Monitor Output |
| 7 | Current Control Input |
| 8 | Polarity Control Input |
| 9 | Analog Ground |
| 10 | Current/Voltage Control Indicator |
| 11 | N/C |
| 12 | N/C |
| 13 | N/C |
| 14 | N/C |
How to Order:
Standard: PART NO.:MXP8PN24
DIMENSIONS: in.[mm]
SIDE VIEW

TOP VIEW

FRONT VIEW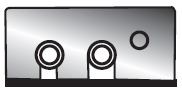 Note: All specifications are subject to change without notice. Please consult the
PDF version
of this datasheet for the most up-to-date revision.