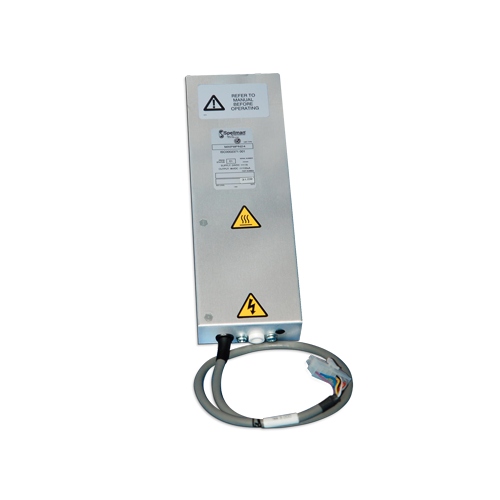 SERIE MX8Plus
±8 kV con velocidad de inversión de polaridad de 25 ms
Monitores y control analógicos de V/I de precisión
Alta estabilidad, ruido y rizo bajos
Cumple con RoHS
FUENTE DE ALIMENTACIÓN DE ALTO VOLTAJE DE ALTO DESEMPEÑO
La MX8 Plus de Spellman con cumplimiento de RoHS es una fuente reversible rápida de alto desempeño bien regulada con capacidad de inversión de polaridad sin desconexión en 25 ms. La especificación de bajo rizo de la MX8 Plus es típica de las topologías que hacen a Spellman High Voltage su elección ideal para las aplicaciones de espectrometría de masas; sistemas de detección de seguridad especiales, dínodos, ionización de muestras así como electroforesis capilar y aplicaciones de impresión electrostática. La MX8 Plus ha sido diseñada especialmente para aplicaciones de EI y APCI. La MX8 Plus puede adaptarse fácilmente a los requisitos de las aplicaciones de OEM, como por ejemplo desempeño mejorado de rizo, o diferentes capacidades de voltaje y/o corriente.
Aplicaciones típicas:
Espectrometría de masas
Electroforesis capilar
Impresión electrostática

(Ref. 128067-001 REV. E)

Input Voltage:
+24Vdc, ±10%
Input Current:
<0.5A nominal continuous
<1.2A peak during reversing
Output Voltage:
0V to ±8kV (see note 1)
Output Current:
100µA
Output Polarity:
Bipolar
Voltage Regulation:
Line: <±0.1%% for ±10% input voltage change

Load: <0.1% for 0 to full load
Current Regulation:
Line: ±0.1% for +1V input voltage change for any load condition
Load: ±0.1% for full load to short circuit
Ripple:
<0.1% p-p @ 100μA
Temperature Coefficient:
≤ 100ppm per degree C
Environmental:
Temperature Range:
Operating: 5°C to 45°C
Storage: -35°C to 85°C
Humidity:
10% to 85%, non-condensing
Stability:
0.05% per hour after 1 hour warm up
Polarity Reversal Time:
<25ms from command to 90% into 100pF load capacitance(see note 2)
Protection:
Arc and short circuit protected
Output Voltage Limit:
Output voltage must not exceed ±8kV ±250V under any input or output conditions
Dimensions:
1.48. H X 3.23. W X 9.45. D (37.6mm X 82mm X 240mm)
Weight:
Approximately 3.3 pounds (1.5kg)
Input Connector:
14 way Molex housing p/n 39-01-2140 or similar with female terminals. Cable length 508mm
Output Connector:
Alden F303D24
Regulatory Approvals:
Compliant to 2004/108/EC, the EMC Directive and 2006/95/EC, the Low Voltage Directive. Compliant to 2002/95/EC, RoHS. RoHS compliant.
Note 1: Linearity not guaranteed below 200V. Maximum offset ±20V when programmed to zero or disabled using remote enable.
Note 2: Unit incorporates circuitry to minimize the effects of low programmed current on reversing time. Polarity reversal time applies when current is programmed to 3µA or above.
MX8 PLUS14 PIN SOCKET
| Pin | Signal |
| --- | --- |
| 1 | +24Vdc Input |
| 2 | Chassis and 24Vdc Ground |
| 3 | Enable/Inhibit Input |
| 4 | 8kV Voltage Monitor output |
| 5 | Voltage Control Input |
| 6 | Current Monitor Output |
| 7 | Current Control Input |
| 8 | Polarity Control Input |
| 9 | Analog Ground |
| 10 | Current/Voltage Control Indicator |
| 11 | N/C |
| 12 | N/C |
| 13 | N/C |
| 14 | N/C |
How to Order:
Standard: PART NO.:MXP8PN24
DIMENSIONS: in.[mm]
SIDE VIEW
TOP VIEW

FRONT VIEW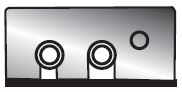 Note: All specifications are subject to change without notice. Please consult the
PDF version
of this datasheet for the most up-to-date revision.