Spellman's Update on Brexit Strategy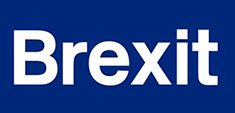 BREXIT has created concern for many businesses importing and exporting to/from the UK & Northern Ireland as the market awaits the outcome of important elements affecting the Customs Union. The European market is a very important part of the Spellman High Voltage business and as such our teams are assessing the business risks and providing recommendations on investment strategies in order to mitigate potential impacts. Our focus has been on resources, supply chain, inventory and warehouse capacity and we will leverage our global footprint to ensure a seamless transition no matter the future relationship between the UK and EU.
We are updating our BREXIT communication to ensure appropriate preparations are in place on both sides to achieve a seamless transition. In preparation of Brexit, Spellman has applied for and achieved the AEO Full Certification (GB AEO F/00393/18) and has ensured it has a UK EORI Number.
When the UK leaves the EU, all EU customers and suppliers importing and exporting to/from Spellman UK will need to have an EU EORI Number (https://www.gov.uk/eori). Having this in place by the end of October will ensure we can keep delivering and receiving products quickly and consistently.
It is very important that we understand our customers' and suppliers' challenges and concerns as well as their own readiness plans. Our intention is to provide ongoing communication concerning the October 31, 2019 exit date and any updates as soon as we become aware of them.