Spellman's Update on Brexit Strategy
Dear Valued Customer,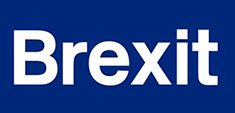 BREXIT has created concern for many businesses importing and exporting to/from the UK & Northern Ireland as the market awaits the outcome of important elements affecting the Customs Union. The European market is a very important part of the Spellman High Voltage business and as such our teams are assessing the business risks and providing recommendations on investment strategies in order to mitigate potential impacts. Our focus has been on resources, supply chain, inventory and warehouse capacity and we will leverage our global footprint to ensure a seamless transition no matter the future relationship between the UK and EU.
Further to our prior BREXIT communication, we are pleased to inform you that Spellman High Voltage Electronics, Ltd. application for AEO status has been successful and have been granted AEOF (Full) authorisation. The certification number is GB AEO F/00393/18 and is effective from 22nd April 2019.
The AEO certification is supposed to provide the right to 'fast-track' shipments through the customs process, one of our key drivers to obtain certification before BREXIT. Some 13,000 vehicles carrying goods pass through British ports each day – with an excess of 10,000 coming either to or from other EU member states. Depending upon what happens with BREXIT, Spellman's AEO status could be useful in mitigating this complex process.
It is very important that we understand our customers' challenges and concerns as well as their own readiness plans. Our intention is to provide ongoing communication concerning the October 31, 2019 extension and any updates as soon as we become aware of them.