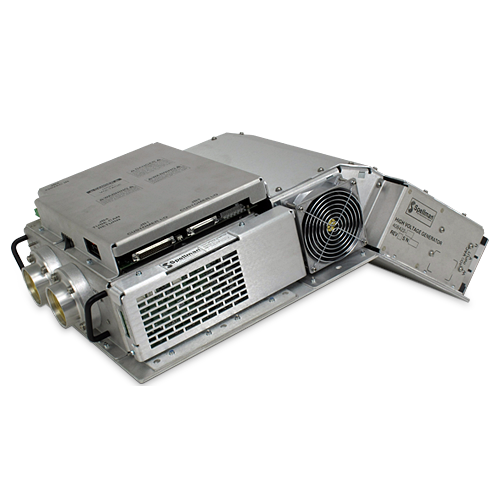 CT Generator
Output Voltage: 0 to 150kV (Anode Grounded or Bipolar)
Emission Current: Up to 1000MA
Output Power: Up to 120KW, Peak
Filament: 15V @ 6A, Referenced to Cathode
Dual Focal Spot
High Powered Filament Power Supply Option
High Speed Starter Option
High Speed Starter Option
Analog and Digital Control Interface
Designed for High Speed Gantry Rotation
X-Ray Generators for Rotating CT Scanner Applications
Spellman has produced CT Scanner X-ray generators for over 25 years and was the first supplier to provide generators for continuous rotation in a production system.
This expertise has made it possible to develop and produce highly reliable power supplies specifically designed to meet the exacting requirements for helical scanning. These units are designed for high speed gantry rotation and their fast rise time and low ripple outputs make enhanced image quality possible.
Various other power levels and configurations are available for OEM requirements. Contact our sales department for additional details.